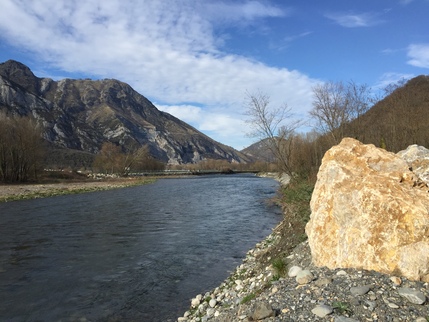 Situated in the Hautes Pyrénées, the Voie Verte des Gaves is a bicycle path next to the Camping Les Frênes. It is accessible to pedestrains, rollers, wheelchairs and bikes thanks to its flat course.
It is not allowed to motorized vehicles.
This beautiful path goes from Lourdes to Cauterets (28km).
The Voie Verte des Gaves allows to discover nice landscapes around the campsite (medieval tower, castle, peaks, wild life park, lakes... ).