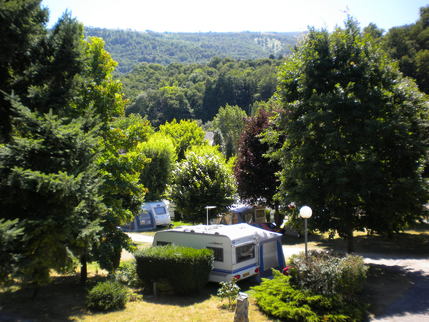 Prices noon to noon 2022
Low season
High season
(July and August)
Pitch
5,80 €
6,90 €
Adult
5,50 €
6,60 €
Children (under 7 yo)
3,90 €
5,30 €
Electricity (mini 3 ampers)
1,10 € per amper
Additional tourist tax : 0,55 € per night and per person +18 years old
Our camping have shaded or half shaded pitches measuring 90m² minimum.
We are equipped with sanitary facilities (heated in winter) with showers, washbasins (in cabin or open), laundry (washing machines, ironing boards)...
Our pitches is accessible to people with reduced mobility.
Categories of pitches: 43 bare, 39 comfortable, 38 mobile homes (included 9 rentals) and 2 equipped motorhomes.