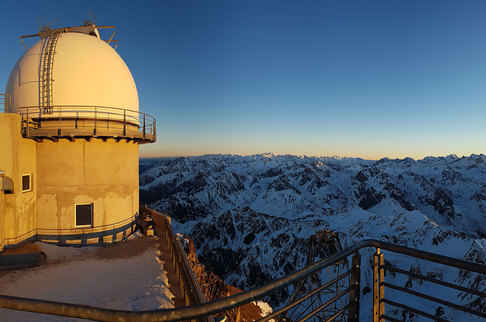 LOURDES
Pilgrimage site known worldwide, Lourdes is an unavoidable visit in the Hautes Pyrénées. It is a sacred place for catholics of the whole world. There is the Massabielle Cave where the Virgin Marie was appeared in 1858.
PIC DU MIDI
The Pic du Midi in an unforgettable visit in our region (2 876m of altitude). It is accessible by foot path or cable car. You can admire the panoramic view overall the Pyrénées mountains and valleys and discover on the top its astronomical observatory.
CIRQUE DE GAVARNIE
If you search natural wonders, you will like the Cirque de Gavarnie. Gavarnie is situated in the Hautes Pyrénées' National Park. This place is spectacular. It is a natural site listed in the Unesco World Heritage. Three ice circuses with its waterfalls 427m high, one of the highest in Europe. Its colors change during seasons for the visitors hapiness.
PONT D'ESPAGNE
It is a natural site situated in the Cauterets valley at 1500m of altitude. It is an easy access to the National Park of Pyrénées. The Pont d'Espagne is an ideal site for rambles for pedestrians or with a cable car and discover lakes, woods, peaks, waterfalls... It is the start point to many walks in the Pyrénées.
In winter you can ski in its station.